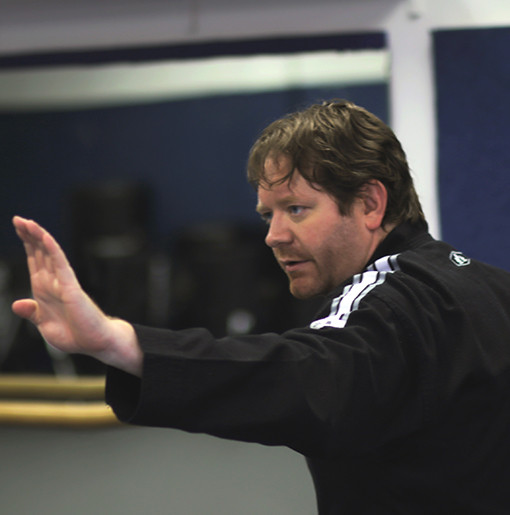 Jason Purcell
Head Instructor, Co-owner
"Martial arts is not about fighting; it's about building character."
About Master Purcell
Master Purcell began training in martial arts more than thirty-five years ago, and he has been teaching martial arts for the last twenty-two. Early in his teaching career, he was crowned the AAU Northwest Regional Middleweight Tae Kwon Do Champion and was deciding whether or not to accept an invitation to train for the U.S. National Team.
While competing in the Olympics had been a dream of Purcell's, he declined the invitation to focus on his growing school, essentially leaving the sport aspect of martial arts for the greater tradition of service; sharing the benefits martial arts had brought to his life with others was now his sole focus.
In addition to teaching at his own school, Purcell also served as an Adjunct Professor at Seattle Pacific University (SPU), teaching both physical martial arts and the philosophy behind them. During this time, Purcell began having conversations with his SPU colleagues about martial arts, specifically the positive changes martial arts had produced in his students. This led to the collaboration with Child Development Psychologists, Sociologists, Family Therapists, and others that would shape the Family Black Belt Academy curriculum.
---