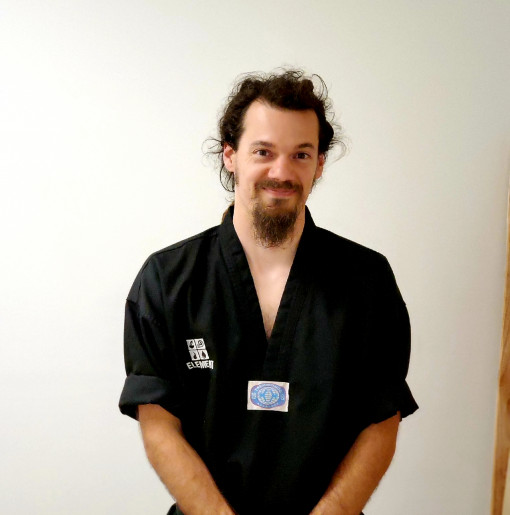 Owen Condit
Head Instructor
Instructor Owen started his martial arts journey in 2003 with a headfirst jump into the world of Horseback Archery, traveling to Montana and Victoria, BC to train and compete. Since then his path has continued though Aikido, Eskrima/Kali, Judo, Sombo, Brazilian Jiu-Jitsu, and an instructor level certification in Muay Thai. He is currently furthering his education by studying the Chinese Internal Martial Art of Baguazhang.


For Instructor Owen the initial draw to Martial Arts was out of a desire to better understand the dynamics of conflict. With the specific goal of being more prepared to avoid conflict when possible and reduce harm when conflict is unavoidable. What he loves most about teaching is earning the respect of his students and using that positive relationship to help the student build a knowledge base of concepts and mechanics that can shape techniques, behaviors, and character traits into more useful versions that will better serve the student both on and off the mat.

Owen brings with him several years experience using a progressions based approach to coaching Parkour (a discipline that studies the human potential for movement through complex environments, including: running, jumping, vaulting, climbing, and swinging). Instructor Owen's approach to interacting with students is also informed by his previous work of using science based positive reinforcement training methods in the dog training world.

When not training or teaching Martial Arts Owen works as a repair tech at the Seattle Pinball Museum and enjoys playing, collecting, and repairing pinball machines in his spare time. He also enjoys backpacking and playing guitar, mandolin, and drum set.
---